The incomparable Joan Sutherland has passed away.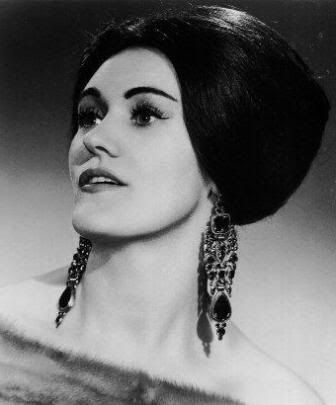 From
The Australian
DAME Joan Sutherland, La Stupenda, the greatest opera singer Australia has produced, has died in Switzerland, aged 83.
Lyndon Terracini, artistic director of Opera Australia, said last night: "We won't see her like again. She had a phenomenal range, size and quality of voice. We simply don't hear that any more."
Sutherland died peacefully at home in Switzerland yesterday. She had been in frail health since she broke both of her legs in a fall in 2008.
The opera world and admirers of fine singing everywhere will mourn the passing of the soprano who was an exemplar of the lyric arts.
Her career-defining performance as Lucia di Lammermoor at the Royal Opera House in London in 1959 launched her on a worldwide career that took her to all the great theatres.
She returned to Australia to tour with Luciano Pavarotti in 1965 and, after the opening of the Sydney Opera House, returned to sing many times. She gave her last performance there in 1990.
Sutherland's conductor husband, Richard Bonynge, notified Opera Australia of her death.
Terracini said Sutherland was a terrific colleague, warm and generous to her colleagues.
"She had a massive effect on Opera Australia," he said.
"The influence that she had on her generation of singers was incalculable.
"She was the greatest opera singer Australia has produced, and that includes Melba."
A small family funeral will be held on Thursday and Terracini said Opera Australia would be planning a major tribute to the singer.
Her final performance was a production of Les Huguenots in which she sang the part of Marguerite de Valois.
All eight performances at the Sydney Opera House were sold out as Australians flocked to bid her adieu.
Her final performance was broadcast by ABC radio and television.
She stood ankle-deep among thousands of flowers and accepted the thunderous acclaim of a full house of devotees.
After she had thanked her husband, the company and the audience, Sutherland sang Home Sweet Home and, dare it be said, there was not a dry eye in the place.
http://www.theaustralian.com.au/news/arts/world-bids-final-adieu-to-la-stupenda-joan-sutherland/story-e6frg8n6-1225937414134
Just truly devastating. She was such an inspiration. <3